Asiagroup Leasing Pte Ltd was established in 1993. We specialize in project management and heavy haulage solutions while prioritizing customer satisfaction over all else. We have employed over 200 experienced and committed staff. We own and maintain our fleet and direct all work with our In-house team of project managers and engineers, who take genuine pride in their jobs. Our fleet consists of mobile cranes, crawler cranes, lorry cranes, prime movers with trailers or low·beds. and multiple·axle modular trailers.
We are an approved Crane Contractor endorsed by the Ministry of Manpower. Ow strength and necessary expertise have enabled us of becoming a One Stop integrated Lifting Service provider to all local and overseas customer, offering customer the flexibility of various extents of quality services and Innovative solutions.
Asiagroup Leasing Pte Ltd has a long track record as a Heavy lift specialist In oil and gas Projects In Singapore and Is familiar with the relevant safety procedures related to such Projects. We have participated In the Plant Turnaround and Shutdown Maintenance with oil majors like: Shell Eastern Petroleum, Exxon Mobil and Shell Serya Chemical, Chervon Oronite and Singapore Refinery company Pte Ltd. Asiagroup Leasing Pte Ltds constant renewal and upgrading of us fleet has also helped to attain the necessary standard and safety requirement In compliance with the stringent rules and regulations of the oil and gas Industry.
We are also involved in infrastructure and mega construction projects including building airport terminals, mass rapid transport stations, lifting of water tanks for high rise building, installation and dismantling of tower cranes, and specialized recovery projects.
To ensure the quality of our machinery, we have a team of experienced and skilled technical support providing service and maintenance. Our crane operators are trained to perform their duties with diligence and pride, and to operate the cranes In accordance to the sale working requirement and procedures.
Our advanced fleet of cranes, together with our committed and dedicated employees, Asiagroup strives to achieve a stronger market position In Asia while continuing to cater to the diverse and complex needs of our current and prospective clients.
Mission
To remain a heading heavy haulage specialist by providing one-stop solution to all our existing and prospective clients, and at the $i!me time, pursuing total customer satisfaction.
V

ision: We strive to exceed our expectations by presenting Ingenious and efficient solutions, while observing the quality, health, safety, and environmental standards outlined by all governing bodies m the comprehensive and Innovative market.
Values
A

wareness: We pay close attention to statutory requirements and guidelines.
S

afety: We cultivate the practice of safe working procedures so as to promote a safe working environment.
I

nnovative: We provide the most advanced solutions to our clients' problems through our state-of-the-art equipment and our time-saving planning and solutions.
A

ttentive: We pay do pay attention to our clients' needs to efficiently formulate work solutions.
G

rowth:We seek to achieve sustainable growth while expanding our business regionally.
R

elationship:We build and develop lasting and meaningful relationships with our clients.
O

pportunity: We encourage and provide opportunities for our employees to upgrade and enhance their skills and knowledge, allowing them to utilize their expertise at every level of their field.
U

nity: We commit ourselves as a team to deliver proficient and efficient services, and to inspire each other to be the best in the industry.
P

erseverance: We strives to become and remain an outstanding and preferred services provider in the heavy haulage industry.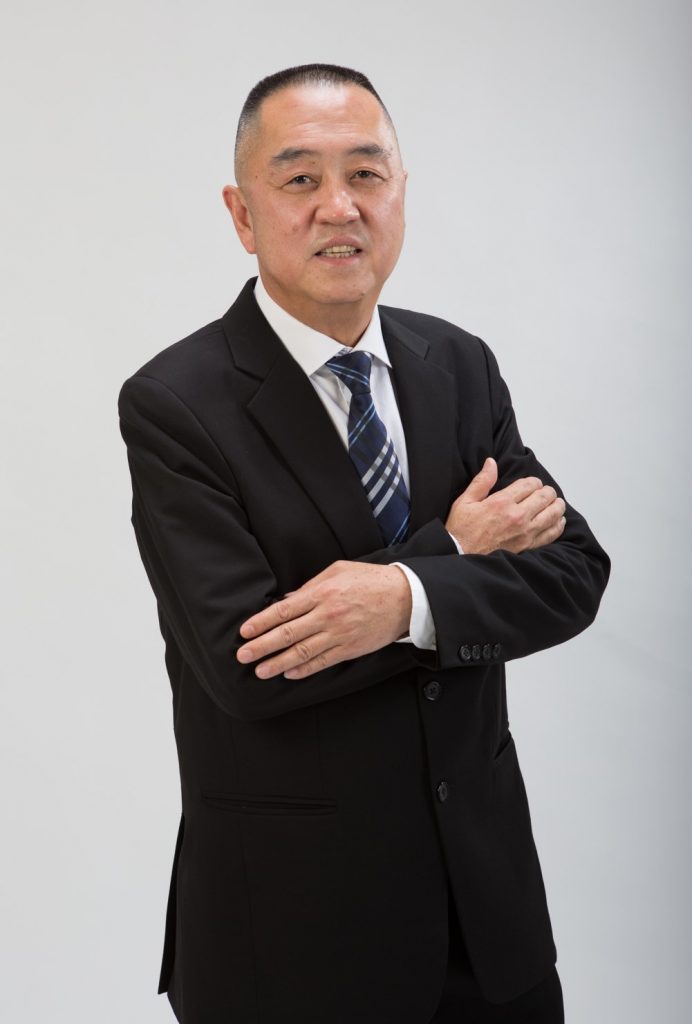 Mr. Steven Poh
Managing Director of Asiagroup
"In order to carry a positive action we must develop a positive vision."

The success of any endeavor truly begins with a powerful vision.
Asiagroup, one of Singapore's most formidable heavy lift and equipment rental companies today, started with Mr. Steven Poh's vision. This Vision was going to be the start of a multi-generational corporation that would lead unprecedented growth and success.
Today, Mr. Steven Poh is the managing Director for Asiagroup. For the last 35 yeas, he has developed a unique expertise in the highly niche market of delivering innovative and high quality heavy lift solution.
Cognizant of arising competition, Mr. Steven Poh has his fingers on constantly upgrading Asiagroup's fleet to be responsive to the increasingly complex demands of the market. He studies decisions and presents proposals for purchasing new and advance cranes that will boost the serviceability of the company and further positions it as an industry leader.
Mr. Steven Poh leads Asiagroup into a new journey with Myanmar's biggest crane rental company, Two Elephant Group. In the next five years, Mr. Steven Poh envisions the newly formed joint venture. Two Elephant Asiagroup, to be one of the biggest heavy haulage service providers in Myanmar.
Mr. Jeffrey Poh
Young, Ambitious, Dynamic, Jeffrey Poh focuses on the main revenue driver for business. Customers. Jeffrey has his pulse keen on the where to find new customers and how to nurture existing ones, in-covering the customers, buying mindset, bringing the products where the customers are, and ensuing long-term business opportunities by building a relationship based on integrity and trust.
Only in his 30s, jeffrey gamered nearly 10 years of experience in business development in the crane rental industry. He has established a name akin to integrity and reliability in the business.
Along with a team of market savvy business development analysis, he's constantly aware of arising competition. Staying ahead of shifting market trends. Delivering customer service with a personal touch. With this three-pronged business development approach, Jeffrey Poh achieved long-term business growth, expand its brand, Solidity it's customers loyalty, and secure its leadership in the market today and in the future.