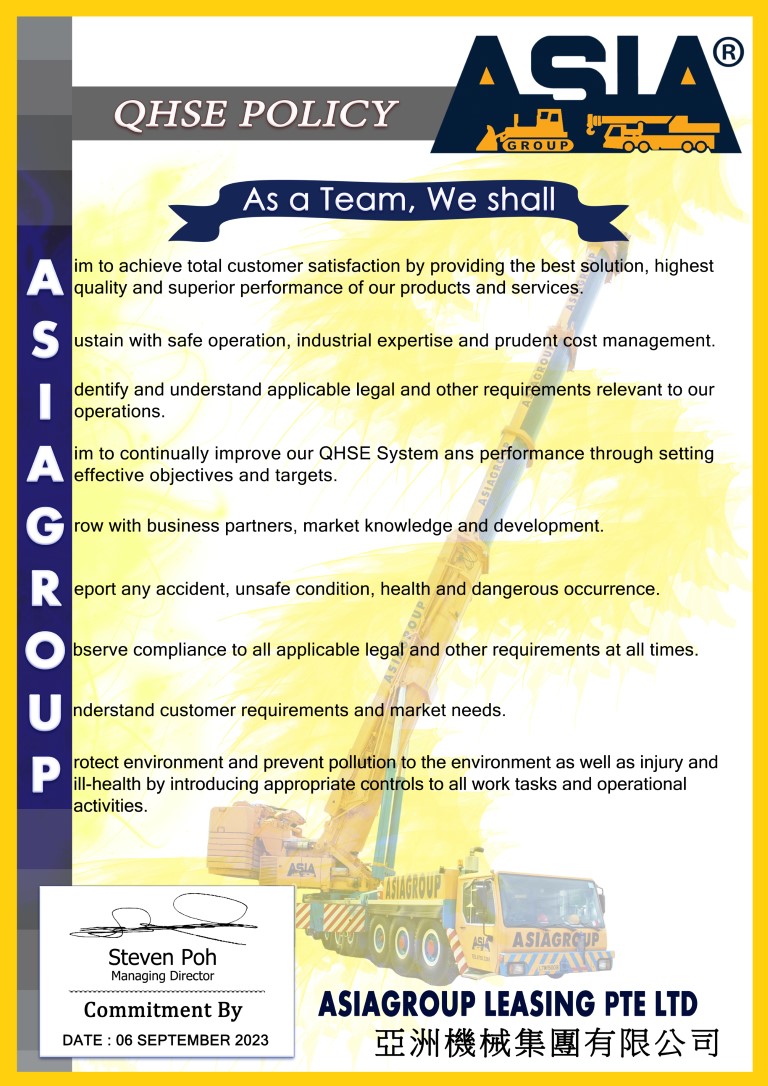 Asiagroup has taken safety as the main priority in the company. We standards defined through stringent programs and maintained throughout our business, to ensure the safety of all personnel and the equipment that we handle. We are aiming to achieve a safe and healthy working environment not only for our employees but to our customers and contractors as well. 
Improving our health and safety performance requires a consistent and holistic approach. We ensure that there are effective involvement and open communication on all health and safety matters at all levels in our organization.
Asiagroup takes great pride in continuous improvement in all areas of Safety, Health, Environmental and Quality. It is our commitment to introduce new, better and safer systems of work process by improving our current system to satisfy our clients' demanding requirements. We regularly review our operations not only to ensure safety but to make good business sense and gives us a significant competitive edge in the fast-changing industry.
Through the hard work and consist improvement of our systems and upgrading skill sets for our employees, Asiagroup has managed to obtain the following certification for our safety efforts.